Land of Israel and Jewish heritage
A series from the book written by Naveed Anjum
Leaving Isaac in Canaan and Ishmael in Makkah, cont'd
According to Qur'an 37:102: "And, when he (his son) was old enough to work with him…….) (that is the time Abraham was to sacrifice his son)." However, Abraham was not with Ishmael when Ishmael was of working age. Ishmael had already married before his father saw him again after leaving him in Makkah. Therefore, Ishmael was not the son sacrificed "when he (his son) was old enough to work with him…) (that is the time Abraham was to sacrifice his son)."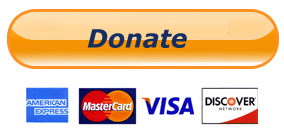 Please donate to
Israel The Legitimate State Thank youThe Qur'an describes the settling of Ishmael outside of Canaan near Kaaba in the following terms that Abraham prayed to God:
"Our Lord, I have settled some of my offspring by Your Sacred House in an uncultivated valley. Our Lord, let them perform prayer. Make the hearts of humanity incline toward them and provide them with fruits, so that, hopefully, they will be thankful." (Qur'an, 14:37)
According to all Islamic exegesis, the sacred house mentioned here is Kaaba and the uncultivated valley is Makkah. The phrase, "some of my offspring," denotes the descendants of Ishmael. We, being good Muslims, must accept God's decision to settle Ishmael's descendants outside of Canaan in Makkah.
Arabs and Palestinians call themselves the descendants of Ishmael. Should they not, then, pay special regard to the Holy Qur'an and Islamic traditions, which establish God's plan to reconcile Ishmael's progeny outside of Canaan?
(To be continued…)