Dear Friends and Members,
On the Auspicious occasion of my Birthday, kindly support my virtuous cause for the betterment of humanity
The mission of this non-profit work by Naveed Anjum is to prove the legitimate existence of Israel to the Islamic World and other anti-Semites, and to educate the ignorant masses about the legitimacy of the Jewish state from revered historical, archaeological, and religious sources. In addition, the purpose is to fight Antisemitism, and to educate masses on the Jewish history. For this purpose, Your financial help is needed for this great work so that I can give appropriate time 6-7 hours everyday to carry on this educating work more efficiently. If every of you donate even $5-10 a month or even a year, it will help me giving time to this work. Your contributions can help me give more time to this research work and extend this research work to more people. I want to extend this work in form of giving speeches on different platforms so that the Truth reaches the World.
Your contributions promote Truth.
If you are interested in more details, please visit my Support This Cause page.
Methods You Can Donate:
TO DONATE VIA PAYPAL
If you do not have a PayPal account, they are free and easy to create. Get your free Paypal account, and you can add funds into it from your bank account or your credit card at:
PayPal.com
Copy this eMail address:


israelthelegitimatestate@hotmail.com

(The email address belongs to "James Capers", Naveed's trusted Fundraise coordinator)
Click the below "Paypal Donate now" button with the finger/cursor on it and paste the eMail address in the box that contains the words, "Their email or phone number"
Fill-in the amount

Choose "Send to a friend or gift". In no way it should be "goods and services"
Click the "Send Money" button
A window of James Capers (my trusted fundraising coordinator) will pop up
Follow PayPal's instructions

Your donation will be deposited into my charity's PayPal account
  (U.S donors skip this notice and proceed to the "Paypal Donate now" button below this notice box)
ALL Non-U.S. donors must do the following:
When about to send, PayPal will give the option to choose which currency to send. Always choose USD as the sending currency!
PayPal will ask you, "What's this payment for?" Always choose, "Sending to family, friend, or gift" (or similar wording for you. In NO WAY choose "Goods and services"!
Please follow these two steps carefully and save my PayPal coordinator from legal and taxation issues. Thank you. 😊
TO DONATE VIA ZELLE
If you prefer to make a donation through Zelle, please send an eMail request to me at the following eMail address with:
Subject: "Zelle Details"
TO DONATE VIA WESTERN UNION
If you wish to donate through Western Union click the Western Union icon below, and Inbox me for details.
TO DONATE VIA CHECK
If you prefer to make a donation with a check, please send an eMail request to me at the following eMail address with:
Subject: "Check Details"
THANK YOU
Finally, if you are not able to support me financially, your prayers and moral support are very welcome.
I thank you with all of my heart,
—Naveed Anjum
You are supporting
a GREAT CAUSE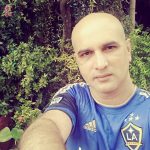 Naveed Anjum, a pro-Israel, Zionist Muslim, is the founder and owner of this blog. He also is the founder of several Facebook groups and pages. To learn more about Naveed, continue to his About page…